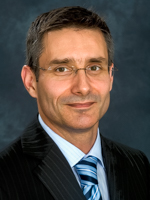 It is a privilege to be serving the medical community as President of the Australian Association of Developmental Disability Medicine (AADDM). People with developmental disability experience health inequality which eclipses most minority groups nationally, yet these remain largely unacknowledged in health policy, regulatory frameworks and services. The health gap experienced by people with intellectual disability, for example, is stark and includes high rates of mental illness, multi-morbidity, early onset of frailty, premature deaths, and double the proportion of potentially avoidable deaths compared to the general population. Endpoints such as these have their genesis in poor life-long access to health care including preventative health care, lack of tailored services, lack of skills and training of health and disability professionals, and marginalisation of those with multiple and complex needs.
The Australian Association of Developmental Disability Medicine has a critical role in promoting better understanding and response to the mental and physical health needs of people with developmental disabilities. We are passionate advocates for action and believe this current health status must be addressed. No more so than the present is the work of AADDM critical to the future health landscape for people with developmental disability. Sharper focus on these issues has been possible in recent times through the work of the Royal Commission into Violence, Abuse, Neglect and Exploitation of People with Disability, and during the work to respond to the health needs of people with disability to the COVID-19 pandemic.
Consider joining with us on this journey as we work with people with disability, their supporters, policy makers, services and governments, to improve the future health and wellbeing of people with developmental disability. AADDM welcomes new members; details are available here.
Julian Trollor
President, AADDM