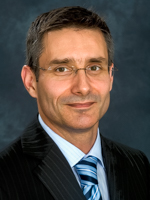 Professor Julian Trollor MB BS, FRANZCP, MD, FPOA
President
Julian is Chair of Intellectual Disability Mental Health and Head of the Department of Developmental Disability Neuropsychiatry at UNSW Australia. He is also a Clinical Academic within the South Eastern Sydney Local Health District, where he provides a tertiary complex mental health needs clinic for people with intellectual and developmental disorders. He leads intellectual disability mental health research, teaching and capacity building, and engages in health advocacy. Julian believes that AADDM has a critical role in building the capacity of medical professionals and services to better meet the health needs of people with intellectual and developmental disabilities.
Dr Cathy Franklin MBBS FRANZCP MPhil Cert CLPsych
Deputy President
Cathy is Consultant Psychiatrist and Senior Research Fellow, Queensland Centre for Intellectual and Developmental Disability, Mater Research Institute – University of Queensland, South Brisbane. She has been involved in clinical work, education and research in the area since 2004. Cathy sees the strength of AADDM in its ability to bring together a variety of medical professionals in order to better address the diverse health needs of people with intellectual and developmental disability.
Dr Margaret Kyrkou OAM
Secretary
Margaret is a Specialist General Practitioner (Developmental Disability) and works in multidisciplinary teams at the Centre for Disability Health, and My Therapy House. She is also Lecturer in Disability, Flinders University. Margaret considers that AADDM's key roles include: providing a forum for GPs, Specialists & Associate Members to network, hear what is happening in the disability field, provide a sounding board for clinical issues, and lobby on behalf of people with developmental disability.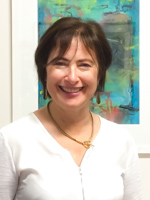 Dr Jane Berger/Law
Treasurer
Dr Jacqueline Small MBBS MPH (hons) FRACP
​Dr Jacqueline Small is a developmental paediatrician and has worked in multidisciplinary teams for children, adolescents and adults with developmental disabilities since 1998. She leads 2 teams within the Community Paediatrics Department, Sydney Local Health District- Disability Specialist Unit and Specialist Team for Intellectual Disability Sydney. As President AADDM from 2015-2020, and a member of AADDM Executive committee since 2005, she has been actively involved with national advocacy and leadership to improve the health of people with intellectual disability. Jacqueline remains committed to improved health equities, especially through the COVID pandemic, through national advisory committees. She remains passionate about including people with intellectual disability in decisions and planning for their healthcare needs, striving for health equity and integrated models of healthcare to better meet complex needs. Jacqueline is President RACP 2022-2024, providing an important leadership opportunity to continue this and other advocacy.
Dr Seeta Durvasula MB BS, DCH, MPH, PhD
Seeta is a medical clinician and Director of two multidisciplinary health clinics for people with intellectual disability. She is a Senior Lecturer in Developmental Disabilities, Centre for Disability Studies, Sydney Medical School, University of Sydney. Seeta teaches medical, dental and pharmacy students and coordinates a unit of study in a Masters Program in Health Science (Developmental Disability). She sees AADDM as having an important role in education and advocacy to improve the health of people with intellectual disability.
Dr Helen Leonard MBChB MPH
Helen is a medically trained epidemiologist and Principal Research Fellow at the Telethon Kids Institute, Perth, Western Australia.  She has led the development of infrastructures to understand determinants and improve the health and quality of life of those with developmental disability and their families, and has independently established a vibrant multidisciplinary research group in childhood disability. She believes AADDM should act as an important vehicle for research translation.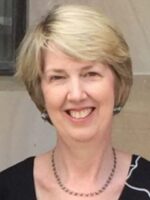 Dr Alexis Berry BSc(Hons) MBBS FAFRM
Alexis has worked as an Adult Rehabilitation Physician for 16years and for the past 10years in services supporting adults with Intellectual Disability. She is currently working as a Staff Specialist in Sydney Local Health District in the Disability Assessment and Rehabilitation Team for Young People based at Concord Hospital and the Specialist Team for Intellectual Disability based at Croydon Community Health Centre. She also holds other roles in ACI Transition Care Network, Policy and Advocacy Committee, RACP. She is also a professional member of the Guardianship Division of NSW Civil and Administrative Tribunal.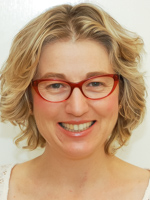 Dr Christel Burton MBBS, FRACGP, Dip Paediatrics (Adel)
Christel is a medical consultant for Disability Services, Women's and Children's Health Network, Adelaide South Australia. Christel obtained her medical degree in 2004 and Fellowship of The Royal Australian College of General Practice in 2007. Christel has a diploma in Child Health from the Women's and Children's Hospital Adelaide. Christel worked as a Medical Educator for seven years. Christel is an examiner for the Royal Australian College of General Practitioners and has been involved in undergraduate, post graduate and overseas trained doctor medical education and assessment. Christel has been involved in research related to Down Syndrome. Christel lives in Adelaide South Australia.
Professor Nick Lennox BMedSc MBBS Dip Obst FRACGP PhD FASID
Nick is the former Director of the University of Queensland's Centre for Intellectual & Developmental Disability and immediate past President of AADDM. He is a researcher, educator, advocate & for 35 years a medical clinician. During his career he has tried to empower people with intellectual disability and their supporters to improve their health and quality of life. Nick believes AADDM will continue to drive changes to our health and disability policy and practices to improve the health and healthcare of people with intellectual disability across Australia. Since April 2020, Nick has been working with the Federal Department of Health, as a Senior Medical Advisor to the Health and Disability Interface Section. He provides advice on the Implementation of the Roadmap to Improve the Health Service for People with Intellectual Disability, and also advises on the department's response to the pandemic, as it relates to people with disabilities.