Dr Alexis Berry BSc(Hons) MBBS FAFRM
Acting President
Alexis has worked as an Adult Rehabilitation Physician for 16years and for the past 10years in services supporting adults with Intellectual Disability. She is currently working as a Staff Specialist in Sydney Local Health District in the Disability Assessment and Rehabilitation Team for Young People based at Concord Hospital and the Specialist Team for Intellectual Disability based at Croydon Community Health Centre. She also holds other roles in ACI Transition Care Network, Policy and Advocacy Committee, RACP. She is also a professional member of the Guardianship Division of NSW Civil and Administrative Tribunal.
Dr Cathy Franklin MBBS FRANZCP MPhil Cert CLPsych
Acting Vice President
Cathy is Consultant Psychiatrist and Senior Research Fellow, Queensland Centre for Intellectual and Developmental Disability, Mater Research Institute – University of Queensland, South Brisbane. She has been involved in clinical work, education and research in the area since 2004. Cathy sees the strength of AADDM in its ability to bring together a variety of medical professionals in order to better address the diverse health needs of people with intellectual and developmental disability.
Dr Margaret Kyrkou OAM
Secretary
Margaret is a Specialist General Practitioner (Developmental Disability) and works in multidisciplinary teams at the Centre for Disability Health, and My Therapy House. She is also Lecturer in Disability, Flinders University. Margaret considers that AADDM's key roles include: providing a forum for GPs, Specialists & Associate Members to network, hear what is happening in the disability field, provide a sounding board for clinical issues, and lobby on behalf of people with developmental disability.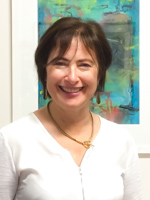 Dr Jane Berger/Law
Treasurer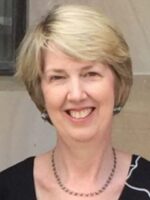 Anne is a General Paediatrician at the Queensland Children's Hospital, with special interests in developmental disabilities, acquired brain injury, obesity and the transition of care for young people with complex needs. She is involved in teaching medical students as a Clinical Senior Lecturer in the Department of Paediatrics and Child Health, University of Queensland. Anne has been a member of AADDM since 2004 and continues her advocacy role through the NDIS Reference Group of the RACP.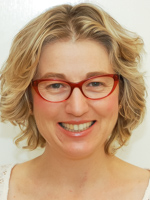 Dr Christel Burton MBBS, FRACGP, Dip Paediatrics (Adel)
Christel is a medical consultant for Disability Services, Women's and Children's Health Network, Adelaide South Australia. Christel obtained her medical degree in 2004 and Fellowship of The Royal Australian College of General Practice in 2007. Christel has a diploma in Child Health from the Women's and Children's Hospital Adelaide and is recognized by the RACGP as having extended skills in Developmental Disability. Christel is involved in undergraduate, post graduate and overseas trained doctor medical education and assessment. Christel considers that AADDM's key roles are: collegiality and collaboration to improve health and to advocate respect and equal treatment for those with intellectual disability.
Dr Helen Leonard MBChB MPH
Helen is a medically trained epidemiologist and Principal Research Fellow at the Telethon Kids Institute, Perth, Western Australia.  She has led the development of infrastructures to understand determinants and improve the health and quality of life of those with developmental disability and their families, and has independently established a vibrant multidisciplinary research group in childhood disability. She believes AADDM should act as an important vehicle for research translation.
Dr Jessica Smith MBBS FRACGP FAFRM
Jess started working in the disability sector as a support worker 25 years ago, and worked in the field whilst progressing through nursing and medical studies. Medicine initially took her down the path of general practice, and she co-founded Adelaide Disability Medical Services, providing a hybrid model of clinic and community health care. She has recently completed training in rehabilitation medicine, and holds the position of Chair of Disability Governance, South Australian Local Health Network. She is working towards improving health outcomes for adults with developmental or intellectual disabilities, by encouraging a collaborative approach between primary and tertiary care.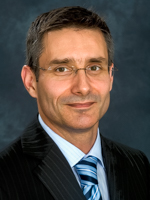 Professor Julian Trollor MB BS, FRANZCP, MD, FPOA
Julian is Chair of Intellectual Disability Mental Health and Head of the Department of Developmental Disability Neuropsychiatry at UNSW Australia. He is also a Clinical Academic within the South Eastern Sydney Local Health District, where he provides a tertiary complex mental health needs clinic for people with intellectual and developmental disorders. He leads intellectual disability mental health research, teaching and capacity building, and engages in health advocacy. Julian believes that AADDM has a critical role in building the capacity of medical professionals and services to better meet the health needs of people with intellectual and developmental disabilities.
Dr Seeta Durvasula MB BS, DCH, MPH, PhD
Seeta is a medical clinician and Director of two multidisciplinary health clinics for people with intellectual disability. She is a Senior Lecturer in Developmental Disabilities, Centre for Disability Studies, Sydney Medical School, University of Sydney. Seeta teaches medical, dental and pharmacy students and coordinates a unit of study in a Masters Program in Health Science (Developmental Disability). She sees AADDM as having an important role in education and advocacy to improve the health of people with intellectual disability.