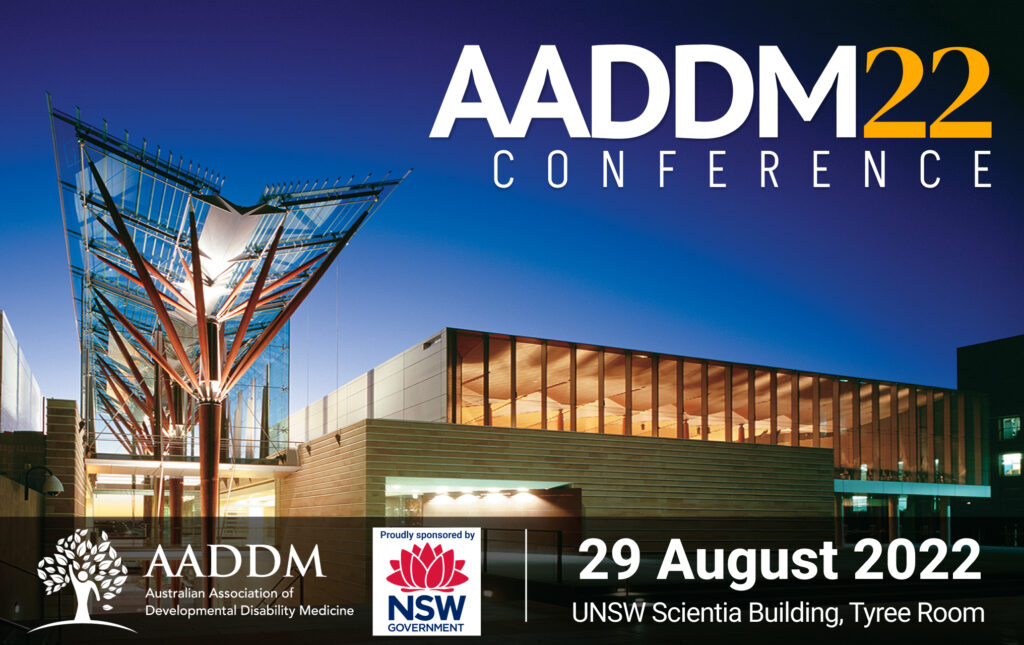 Registration includes:
Attendance for the conference
Morning and afternoon tea
Lunch and free entry to "Trophy Dreams" Exhibition by StudioA
Refreshments
A great place to learn and network with like minded colleagues!
Important
Registrations will not be accepted without full payment of conference fees.
AADDM Membership
If you would like to become an AADDM member, please click here. Membership is open to medical practitioners only.
Preliminary Program
8.45 – Welcome
9.00 – Catatonia, regression syndromes – cases and lived experience
9.30 – Catatonia, regression syndromes – expert response
10.00 – Keynote – Professor Tony Holland
11.00 – Morning tea
11.30 – Mental health service development – Professor Julian Trollor
12.00 – Mental health services innovation showcase
13.00 – Lunch – and art exhibition
14.00 – Bob Davis Award Address – Dr Jane Tracy
14.30 – Management of Behaviours of Concern – Professor Keith McVilly
15.30 – Afternoon tea
16.00 – Expert panel – approaches to behaviours of concern
17.00 – Closing remarks – Professor Tony Holland